I thought we'd keep in the flavor of posts starting with C's... first there was Connecting, and then Conformity...
::: Cooking!!! :::
I enjoy cooking when I have the time. (Who doesn't like to chop things, mix things furiously, and baste delicately?! Mainly I like chopping and then smelling how good the garlic smells when I throw it in the pan!) When I first arrived in the fine Peach State, I didn't have a lot of friends and spent the majority of my weeknights trying some new recipes or making up my own dinner ideas. Not all of them were successes...such as the picture below, Mystery Stew which I thought was pretty gross but tried to eat for a few days anyway because I made a huge pot of it. Warning: chopagetti ramen does NOT make a good stew base!
There were and are various sources from which I received and/or mooched recipe ideas from. Including but not limited to: my local coffee shop chef, friends who are amazing cooks, various websites, google, and some amazing Southern legacy recipes from my aunt's church cookbook! :D There are a lot of cooking sites online, but my two favorite are:
1)
allrecipes.com
which has many different categories of recipes, as well as the feedback from many cooks who've tried them, and even daily suggested recipes! You can register and store recipes in your recipe box for fast look-ups, and you can even create your own grocery list from the needed ingredients! The two recipes that I have really enjoyed from this site are the Pumpkin Cookies VII (hands down all around these do not last long when friends are near. I add about another 1/3 cup of pumpkin puree to make the flavor stronger and the dough even smoother) and the Toscana Soup - by ken miller - which is the OG soup of choice for me, and an amazing fall/winter soup to have. With the potatoes and sausage it's very filling. And DELICIOUS! It goes very well with a nice salad and some buttery garlic bread.
2)
saveur.com
which is not a recipe network but instead a spot where all the awesome recipes on the web are gathered and categorized for your convenience. Sort of like a reddit but for cooks! There apparently is also a magazine, which is what the website is for. I haven't been using this site as long as allrecipes.com, but I am excited to try some of the fancier dishes here. Saveur also is a good enabler for finding even more recipe sites. I found out about this through
Toscano & Sons
, an Italian market/cafe on the Atlanta Westside that has some fun recipes and delicious authentic panini, as well as hard to find ingredients available.
ANyway, not everyone needs these recipes to make a sweet dinner dish - parents and grandparents often also have some great recipes, and it's good to connect with them and be interested in some of their favorite foods too, right? :) My mom's Chinese baked bun (mantou) recipe and my dad's Chinese dumpling recipe are the family favorites to eat! The dumplings get snatched up pretty quickly whenever I take them anywhere ;)
So, happy cooking, and don't be afraid to try a new recipe or modify it if you didn't like the original way it turned out. And if you haven't too much time to do such cooking, be
encouraged
, not discouraged. And maybe make time once a week to do so if you still really want to.
And now, on to the
::: Procrastination :::
I've been trying to get back into my lomographical photographical tendencies. Currently needing to fix my holga camera but I stumbled across these online:
cool pictures
from a lomo camera. When u adapt the camera for 35mm film (it usually uses 120mm rolls) it looks like this (pretty awesome):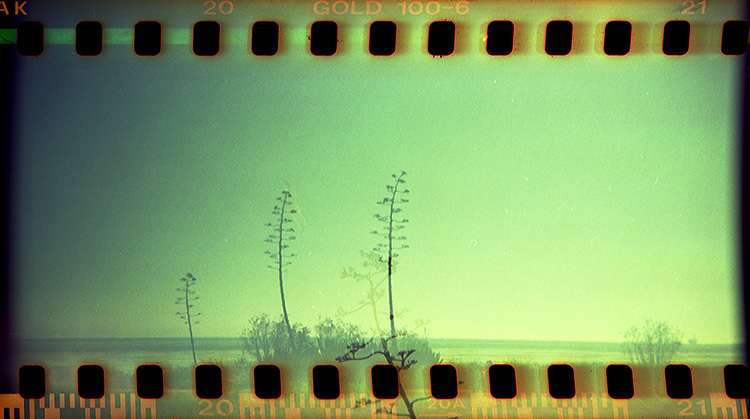 And something more serious,
Stop the Candy Shop
- a movement to address sexual exploitation of children. In Atlanta, occurring. Happening. It makes me very upset that this goes on. And
this
hit home as well, since I grew up in the Minneapolis/St. Paul area. There is a metro number to call and a national number as well if you see someone who you think may be a trafficking victim. Not sure what "trafficking" means? Nightlight, an organization that works to end human sex trafficking (incl. but not limited to children), has some helpful information
here
and also has an Atlanta branch which is actively involved in at-risk communities to help with preventative programs and restoration programs. These organizations are both faith-based, but I believe that restoration must be holistic to be true and complete restoration, and that is how in these venues, the issue is being addressed. Physical, emotional, social, economic/political, and spiritual.
On that note... i want to go about this week without any blinders on - I feel like with such a busy schedule it's so easy to just drive forward and ignore the things and sometimes people, that aren't my immediate concern... but that's not how I want my days to go...
ciao xx